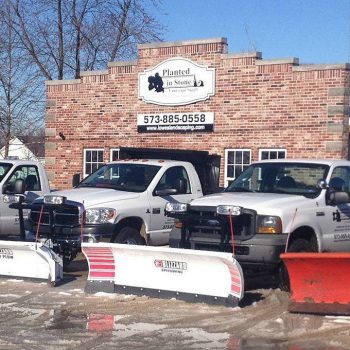 A blanket of freshly fallen snow can be a beautiful sight to behold but is, unfortunately, a huge headache. It is also highly dangerous for homeowners and travelers.
Driving down a street or walking on a sidewalk covered with a cover of snow is extremely unsafe. Thus, clearing the snow requires immediate attention.
You can consider doing this by yourself, but it takes a lot of time and can also lead to serious back injuries. Therefore, hiring a professional snow removal company to clear off the snow from roadways, sidewalks and pavements becomes a necessity.
Lowes Landscaping offers comprehensive snow & management plans tailored to fit your needs, so that the worry of the effects of Mother Nature's harsh winters are alleviated before they even hit.